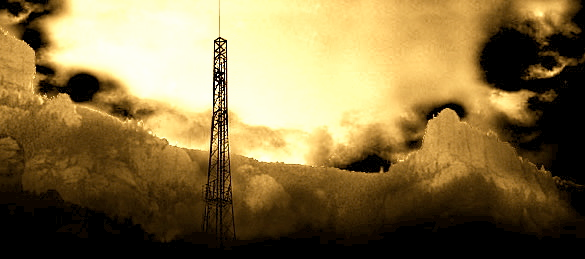 Our mission is to serve the Eagle Valley by providing radio programming that reflects the musical and cultural interests of the region, while offering a learning environment for fledgling broadcasters, students of journalism and musical enthusiasts.
Welcome
A community-based FM radio station located in the historic town of Minturn – unlike any other in the Eagle County, Colorado listening area. The new station has taken advantage of the new non- commercial, low-powered radio service recently authorized by the FCC and popular among communities with limited radio choices. Radio Free Minturn's station ID call letters are KLNX and the stereo signal will be located on the FM dial at 107.9 MHz, in the non-commercial band of frequencies, and will reach listeners in Minturn, Vail, Eagle Vail, Avon and Edwards. With locally-produced programming as its cornerstone, RFM creates a one-of-a-kind listening experience for the local communities and represents Minturn's artistic nature and unique and individual character. Most of the programming will be created and produced locally through the involvement of members of the community. The balance will be filled by FCC required announcements and station identification.
Started in a living room in downtown Minturn, Radio Free Minturn began as a "pirate" station in 1998. Thanks to the dedication of a few and the support of many, RFM is now celebrating its third year on the air at 107.9 FM.
Our genre-free station continues to take shape as folks from throughout the community take to the airwaves to spin everything from heavy metal to big band music. We continue to add to our music archive.  We need DJs to put the heart and soul into it. So if you're interested in getting your music – and your voice – on the air, be sure to fill out an application and train to become an RFM DJ. Of course, we also need volunteers to help in other ways, as well as donors to call in their support during the fund drive (all contributions are tax deductible).
You can keep up with fundraising events in the events section, or email your questions or comments to us. You can also call us at 970-827-9079, especially when the DJs are on the air live. They would love to hear from you.
Happy listening,
Alex Markels
Founder, Radio Free Minturn